ENOTA

Mountain
Retreat
http://sloto-lucky.com/kazino-slotu/
Retreat Facilities, Spa & Wellness Center, Bio-Dynamic Farm
Vacation Cabin Rentals, Motel Rooms & Camping on the Stream

footjob-hd

Watch Enota on Channel 2 Atlanta's
Georgia's Hidden Treasures

Watch Enota on Georgia Public TV's
Georgia Traveler
North Georgia Mountains between Helen, Blue Ridge, Blairsville, Hiawassee and Young Harris Georgia
Enota is the perfect mountain escape to spend time with your friends and family. Enota is a non-profit conservation facility committed to preserving our beautiful land with a number of accommodations including vacation rental cabins, full hook-up RV camping sites, pop-up and tent camping sites and a Retreat Center for conferences, groups, events and seminars. Enota is rated to be in the top 100 camping destinations in the country.
FULL SERVICE RETREAT CENTER FOR UP TO 250 - Click Here
Fetish porn
Zoo porn
Jav-porn.me
Enota located at the highest private elevation in Georgia in a lush valley among the highest mountains in North Georgia, in the shadow of Brasstown Bald whose elevation is 4780'! Enota is centrally located between White, Union & Towns counties and the towns of Helen, Blairsville, Hiawassee & Young Harris.
ENOTA'S MOST RECENT MAGAZINE REVIEWS - Click Here
All the delicate beauty of nature has been preserved with four breathtaking waterfalls, five bubbling streams, and two trout ponds. We are surrounded on all sides by the mountains of the Chattahoochee National Forest.
CABINS, RV & TENT SITES ON THE STREAM
Drop by the beautiful old restored Lodge and share the warmth from the huge stone fireplace and shop in Enota's fair-trade gift shop. Enjoy the quiet nature of Enota's sixty acres by relaxing in near the cool refreshing flow of gentle waters and soothing ponds. Get to know new friends or spend quiet moments with loved ones.
ENOTA IS A NON-PROFIT CONSERVATION FACILITY ON SIXTY ACRES
Enota's entire property is natural with a 10 acre bio-dynamic garden and farm. In our commitment to sustainability, we raise chickens from which we get our own eggs. We also have miniature horses, a couple of cows, goats, rabbits and ducks. Enota offers a number of fun kid's activities including animal feeding, farm tours, (3) in-ground trampolines, playing in the streams, fishing, hay rides, bonfires, and more - see our fun activities link.
ENOTA BIO-DYNAMIC GARDEN AND FARM - CLICK HERE
Enota can accommodate up to 250 people for seminars, workshops, all types of retreats, camps, weddings, festivals, and most other gatherings.
ENOTA IS A PET-FRIENDLY FACILITY
On site activities include:
Fishing, Waterfalls, Trout Ponds, Biking, Hiking, Bio-Dynamic Farm & Garden, and Playground with Trampolines
Check Availability and Book On-Line!
Check the Weather in Hiawassee
[REVIEWS & TESTIMONIALS] [WATERFALLS] [TROUT FISHING]
[APPALACHIAN TRAIL] [ALTERNATIVE ENERGY]
[ENOTA BIO-DYNAMIC GARDEN & FARM]
[MOUNTAIN FAIRS & FESTIVALS] [ENOTA FUN STUFF]
[LOCAL ATTRACTIONS] [NEARBY TRAILS]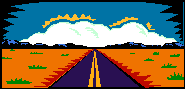 Letters from Enota Guests:

----------

My experience in Enota was unforgettable! There is magic in the air!! The well kept grounds made for easy access to excellent trails. The 200 foot waterfall is my favorite place to hangout. During the early hours of the day I was able to light a fire by the cabin and enjoy my meditation by the fire, an unforgettable experience. Spirit, the dog, adopted me and became my guide for the whole time I was there. What a sweetie!! The staff was very attentive to our comfort responding immediately to our request for more chairs.

I will definitely come back and take new friends and family to experience the beauty of the Georgian Hills at Enota. I also want to thank Swan, the owner, for the attention and kindness towards our group.

Jai, Florida

----------

This place is absolutely gorgeous!!! We had a blast hiking to the waterfalls, touring the farm and garden, and playing in the creek. Justin at the farm let my girls, pet the goats, and search the chicken coop for eggs. Everyone was really friendly and helpful. The kids loved the in-ground trampolines. Can't wait to return!

Brandi & Dan, Georgia

----------

Enota was the most greatest place we have been. We loved the log cabin, Bear Den. We were there for a week for our honeymoon and loved every minute of it. We loved it so much that we didn't want to leave. The staff there were just great too. It was a place that we will go back again. There are many places around Enota that you can go see that is just breath taking and is not far to drive too. You will just love it as much as we did. You will also fall in love with the little campground dog Spirit. The best little hostess that you will ever come across! We will let everyone of our friends know about this little hide away.

Sally & Timothy, Tennessee

----------

Enota is beautiful and peaceful. The streams give a soothing sound and the waterfalls are beautiful. The staff is also warm, friendly and giving. Overall I was glad I went and would recommend Enota to anyone wanting a peaceful getaway.

Tania, Georgia

----------

aincest.com

My wife and I were searching the internet for a North Georgia campground for a Labor Day weekend retreat. I was intrigued with your web-site because it seemed too good to be true; a mountain campground with cabins, a working farm, nearby waterfalls for hiking, and the list goes on. The most intriguing part, however, was that Enota was operated by a conservation not-for-profit corporation. We signed up.



Upon our arrival we found more than what we expected. A clean family oriented, beautifully kept place of peace, rest and enjoyment.



The creek side camping offers families with not much more than a pop-up or a tent, the chance to experience nature as our early American Indian friends once did. You keep your prices low so that working families are not priced out of its use.



The whole time we were there we saw children absorbing the environment and having fun from catching their first trout to even riding a unicycle. Children and their families were having a good time.



Enota is a very special place. A place where the peace of God abounds. We have traveled all of this great country and we can say Enota is "top drawer" and needs to be kept and expanded for future generations as well.



Sarah & Ed, Florida

----------

When we left Enota yesterday, although it was our first time staying there, we felt like we were leaving an old friend.

Our boys are 6 and 8 years old; we wanted them to get away from the television and get out in nature a bit. I found your website online. Since you are only a short distance from Marietta, you became the perfect destination.

My husband and I really just wanted to let the kids experience the fun of being "all piled up with your family", sleeping in the fresh air and listening to the crickets and wind in the trees. We got so much more than that!

Your land is a treasure and it is so wonderful that you are protecting it, preserving it, and sharing it with others at the same time! Bravo!

Baglivio Family, Georgia

----------

Enota Mountain Retreat is one of our favorite places to camp in Georgia. The sense of family and friendship were evident the moment I first walked into the registration office. There were no strangers, as we got to know the folks that worked there on a first name basis. My children thought the idea of planting the crops, chickens laying their eggs,

and feeding the farm animals was very neat! We live in the larger city setting (between Tampa and St. Petersburg), so to see this done first hand was somewhat of an educational experience for them. To myself and my family... it was a great attraction because the land was kept natural and clean, and being able to camp among that setting was very peaceful.

My family and I (and our friends that we normally camp with) are all hoping to visit Enota again in the future. We haven't found many places that are as peaceful and unique as Enota is.

Shepherd Family, Florida

----------

We first visited Enota in the Spring. It was such a great experience, we spent our honeymoon there a few years later. We were so inspired by what your organization is doing, we actually named our dog Enota. Enota is helping people re-connect with nature, the land and our earth. This awareness is so important to the survival of the human race. Your retreat offers people a place to reflect upon and connect with what is truly important.

Brent and Stacy, Tennessee

----------

We live in a world where it is rare to see a place that embodies peace and selfless intention. Enota is one of places. It was apparent from my first visit that the purpose of Enota was to offer a safe and friendly place for people to experience nature, to help preserve that nature and to teach by example that we can live in harmony with the earth.

Unfortunately, we are not overrun with places like Enota. In the many years that I have been camping, I've not found any place in the country that comes even close. Enota is a place of hope, peace and harmony.

Cynthia Schaefer, Florida

----------

The hikes to the waterfalls are breathtaking and the farm adventures for our children were very educational as they learned how to milk and feed the baby goat.

We have made everlasting memories at Enota and have encouraged our Atlanta friends to come and escape their busy lives. God has blessed this land and the garden looks great.

The Pylant Family, Georgia

----------

Thanks everyone for your love and sharing and the peace here. I have renewed and even my psoriasis is better from the fresh mountain air and water.

Laurie Runnals, New Hampshire

----------

Enota is beautiful! We had a great weekend. We enjoyed playing in your creeks, admiring the waterfalls, the breathtaking untouched nature trails and awesome staff. Feeding the fish in the pond was just as much FUN for me as it was the kids!

We rode out the storms in our tent...this is what memories are made of...and we took a lot of them (memories) back home with us.

The Sellers Family, Georgia

----------

I just returned home from Enota and want you to know how much I enjoyed my stay. It took a couple of days to get in lower gear to just enjoy the peacefulness, but the solitude of my campsite this past week was something I certainly needed. The staff was helpful and the people I met were fun and enjoyable. I appreciated your facilities and also enjoyed riding the beautiful North Georgia mountains. I hope to return again this year.

Thanks again,

Tony, Tennessee

----------

Growing up in Atlanta, I have always been drawn to the North Georgia Mountains. I was thrilled to find Enota Mountain Retreat right in the heart of the most beautiful part of Georgia, just a stones throw from Brass Town Bald and Helen. The campground is so inviting with streams and waterfalls right in the camp. I think almost every tent site and most of the cabins are right next to streams which makes for a wonderful night's sleep. Enota welcomes dogs, and so my lab and I got to enjoy the streams and the trails, even hiking up to the Appalachian Trail which skirts the campground to the south.

The surroundings are beautiful, but I think the people really made it special.

I found myself visiting with other guests, and found that there was a wedding party who had a wedding on the grounds near one of the water falls. It seems a visiting choir group was practicing on the steps of one of the cabins, and they agreed to sing at the wedding. Enota just seems to bring out the special in people.

I will definitely be back!

Emu, Georgia

----------

It was a "find" to discover you on the Internet. It was a blessing to enjoy the peaceful surroundings and the beauties of nature.

We wish you peace & joy every day.

Georgiana & Larry, Florida

----------

What a beautiful place - such harmony with nature. This is our first trip here and we will be back.

The Corbin Family, Georgia

----------

We just returned from a five-day stay at Enota and had the best time of our lives. The babbling creeks, autumn leaves and waterfalls were spectacular. The cabin was warm and cozy and the staff was loving and welcoming.

I'm so glad we found you!

The Burmeisters, Florida

----------

This is my second trip to Enota and I have to say that this is by far the best place around. I grow tired of commercialized tourist areas. Enota has a great natural setting and the streams and waterfalls are very inspiring. Everyone makes us feel welcome and I will keep spreading the word and bringing more friends and family for years to come.

Many Thanks

The Waddell Family, Georgia

----------

Wow!! No other words to express our thanks to you and your wonderful environment at Enota. It's almost addictive. The air, the streams, the animals, the country store, the friendly atmosphere........ I could go on and on.

This is the best family experience you could have. The serenity and the absolute beautiful surroundings are truly amazing. You really do feel loved here. I wholeheartedly recommend this nature wonderland to everyone. The only thing I could find to complain about was leaving. We did not want to leave.

The friendly staff are to be commended for their tireless efforts in running and maintaining such a wonderful facility.

Go to Enota. It's a lifetime experience you will never forget.

Phillip and Sherry, Alabama

----------

From the Children.......

Enota is a fun place to be. We loved the trampolines. This is our fourth Labor Day weekend here. We will be back again next year. We love Enota........Kristin

This place is amazing. I had so much fun jumping on the trampolines. I thought this was the nicest place I had been on my trip. The dog Spirit was really nice to me. She lead me up to the waterfall. ......Kira

Camp Enota is an awesome place to camp. Camp Enota also has the kindest staff I've ever met. Overall I would love to come back to camp Enota any time......Stella

Camp Enota is a wonderful camp spot. The people are wonderful and wonderful people = great camp spot. I will tell all of my bunny

friends about this place. Thank you.......Bernadette

Enota is a fun exciting place where there are many nice people. I hope to come back soon. Ever since I was five I have been coming here. A great environment for us and lot of things to do.......Keeko

----------

We stayed four nights in the Bear's Den cabin last week and it was delightful. The mountain retreat is beautiful and we came away with a great sense of peace and tranquility. Thanks to everyone there and especially thanks to Spirit, the sweetest therapy dog on the planet, for being our loving companion and guide while there.
You are loved and blessed to be there.
The Lobos Family, Florida
----------
We just returned from another great visit to Enota. We had our 4 year old granddaughter with us this time and she had a blast. She loved the animals, (especially Spirit the guide dog) the playground and the streams. She was never bored the whole time we were there. We took her on the waterfall hikes and she loved that. The weather was great. We will be returning next time with the other two grandkids. Thank you once again for a great place to visit.
The Jordan Family, Florida
----------
We traveled across the United States last summer and we feel Enota is the most beautiful campground of all. The staff are all so nice, helpful and hardworking. We will definitely be back to this heavenly place.
The Shaw Family, Florida
----------
Enota is a special place where the family can come and enjoy God's beauty together. We have fun as a family and also get time to reflect privately about all the wonder life has to offer. We leave with a sense of peace and a feeling of renewal.
Thanks!
The Bassett Family, Georgia
----------
You have a wonderful retreat and the Georgia mountains are great. There are so many places to visit and waterfalls to see and hikes to be made. On our visits we usually spend several days just wondering around Enota and enjoying the ducks, the streams, the animal farm, and just the atmosphere. We have made reservations for June to bring our grandson, it will be his first visit and our third. I am looking forward to it and I know that my grandson will enjoy it.
Thank you for a great place to visit.
Vicki & Dave, Florida
----------
I recently spent the weekend at Enota. I live in the city and was wanting to get away and get some fresh air without having to drive very far. I had a memorable time there. The constant sound of the streams everywhere on the property was relaxing. The care taken to conserve the land is admirable. The staff was very helpful, friendly and genuine. I also enjoyed the healing massage. Enota was the place of refuge and peace that I needed to get back to myself! I have recommended it to all my friends.
I will be back!
Jamila, Georgia
----------
I wanted to take a few moments and thank everyone there for the awesome time my cousin Carol and I had at Enota. We came as distant travelers and left with hugs from everyone. My heart and soul warmed while I was there and so much of me healed in the awesome display of Nature and the loving comfort you supply. You all are caretakers for a most incredible chunk of Nature. How blessed you are and how blessed that "chunk of Nature"! I thank you all for the incredible work you are doing!
We both had an awesome time there and even our massages were so very healing and full of a special blend of love and touch. Life can be so incredible and I can always know when I'm on a good path when I meet up with awesome people and healers. You have both at Enota!
Many Blessings to All of You!,
Laurie and Carol, New Hampshire
----------

Well here we are...at home again. I think the dog is depressed. We have been thinking of all the fun memories we made & how much Enota grabbed our hearts. We had a wonderful time there. The kids are non stop talking about it all. I just wanted to tell you that & to thank you for everything. We will be back most definitely. Until then, stay well & everything wonderful to you this New Year !!
Katie, Jim, Emma, Clancy & Buddy, Florida
----------
My stay at Enota was like pure medicine to my spirit, soul and body. When I came here I was spiritually, mentally, emotionally and physically drained from the challenges of a long and stormy year. I was searching for a place of peace and quiet, and behold I found such a place here. The setting is superb for getting back to nature, and experiencing the presence of God, getting in touch with your inner self and enjoying nature. The sound of rolling waterfalls just renewed my spirit and soul.
I am already making plans to return next year. I recommend this place highly.
Pastor Billy Baskin, Florida
----------
We stayed at the Seminole during Thanksgiving week and had a wonderful experience and peaceful week. The cabin was cozy and warm and the waterfalls were beautiful. We will definitely be back.
The Forrest family, Florida
----------
We came to Enota for the Thanksgiving week and had the feast at the lodge. The meal was fantastic and more than we expected. This is a holiday that we will remember for a long time.
Kronenberg family, Florida
----------
Thank you very very much to all of you!! You made our Thanksgiving holiday a very memorable experience. We'll definitely come back. You are taking wonderful care or this beautiful retreat and facility. I'll recommend it to my friends and family.
Thank you and happy holidays! The Khoury family, Florida
----------
My family and I just returned home from a wonderful five day stay with Enota. We can't say enough about how pleased and happy we were with our stay. Our cabin was comfortable, warm and cozy. The staff were friendly, helpful, and made us feel very welcomed. I especially want to mention Javier who went beyond his duty with his helpfulness, patience, and instruction showing us the Enota farm animals and allowing us to get up close and friendly with them. The waterfalls are beautiful and we felt Nature herself, embraced us while we stayed there. The little dog, Spirit (so appropriately named), was an added treat as she became our hiking guide and fireside companion. We left Enota with renewed spirits, minds, bodies, and hearts and we do look forward to our next visit.

Thank you so very much for keeping Enota the wonderful place it is,

The Jenkins and Howard Families, Alabama
----------
We stayed at Enota last week and just wanted you to know what a great place you have there. Everyone was so polite and helpful and the cabin and scenery was excellent. We can't wait to return in the future. My wife and nine year old daughter especially loved feeding the animals with Javier and feeding the ducks and fish.
Thank You for a great vacation experience,
The Reeling Family, Michigan
----------
My family and I spent last week in the "Seminole" cabin. It was one of the most relaxing and enjoyable vacations I have had in recent years. We all enjoyed hiking the trails, climbing the streams and smaller waterfalls and simply taking it easy on the porch. Sleep came easily to the sound of water rippling in the creek outside the window. The rustic cabin was clean and comfortable and had everything we needed to make our stay a pleasure.
We're looking forward to visiting again some day.
The Sweeney family, Florida
----------
We just wanted to tell you what a great time we had this past weekend. The campground is beautiful, peaceful & serene. Our children had so much fun enjoying many firsts. We will definitely come back to visit again.
Thank you again,
Greg & Carol, Georgia
----------
Enota...A magical sanctuary where you spirits will dance. The experience has enriched my life. We had a wonderful time and hope to return many times.
Karen & Frazier, Florida
----------
We don't have enough words to thank you for your help, understanding, generosity, and caring during our stay at Enota. You have helped make our wedding day a spectacular memory. God's abundance overflowed as each of you gave of yourselves to share our love and commitment to each other. We are filled with love and appreciation to each of you at Enota.
Click & Dale, Mississippi
----------
I'm back. I love the waterfalls, the hiking trails, the rustic beauty of the facilities - it's wonderful! This is a sacred place. I am at ease here. I feel like I am one with nature. Enota is right in the middle of everything for the avid hiker and nature lover. The staff is so pleasing and accommodating. This is a worship-full experience.
Jack, Alabama
----------
We want to let you know what a fabulous time we had at Enota. Our lives have been stressed to the max over the past several months and a vacation was much needed. The reconnection with our spiritual energies has been a wonderful experience. Our minds, bodies and souls have been healed well at Enota. The energies of the people and of god's creation have filled us with a new strength.
Thanks for everything and may you all be blessed, healthy and strong in your life's path.
Sharon, Jessie, and Deborah
----------
While stationed in Qatar in support of the war in Iraq, I discovered Enota as I was investigating vacation sites on-line. Technology is really a great resource when you're far from home. After telephone and email correspondences, my surprise reservation was in place. Once we arrived, it was nature at its best. Enota is a get-a-way with quiet, peaceful sounds of nature. The wooded paths along the rocky creeks, sounds of the waterfalls, ducks in the trout pond and animals on the small farm, all encompass a time of relaxation and rejuvenation. Our lodging at Enota has been an enriching and memorable experience, and we just wanted to share this with you and your future guests .
With sincerest thanks and best wishes,
Michael & Kimberly Humphries, Georgia
----------
Click here for more testimonials
----------
FOR RESERVATIONS AND
MORE INFORMATION CALL
706-896-9966
800-990-8869
Enota Mountain Retreat
1000 Highway 180
Hiawassee, GA 30546
Fax 706-896-4737
[E-MAIL US]

| | |
| --- | --- |
| | Your contributions help Enota protect over 60 acres held in Trust for conservation. Enota is a service-based, charitable, educational, non-profit 501(c)3, volunteer organization. It is Enota's mission to conserve this sacred land for generations to come. |